LOCHCARRON OF SCOTLAND COFFEE SHOP AND VISITOR CENTRE - TEMPORARY CLOSURE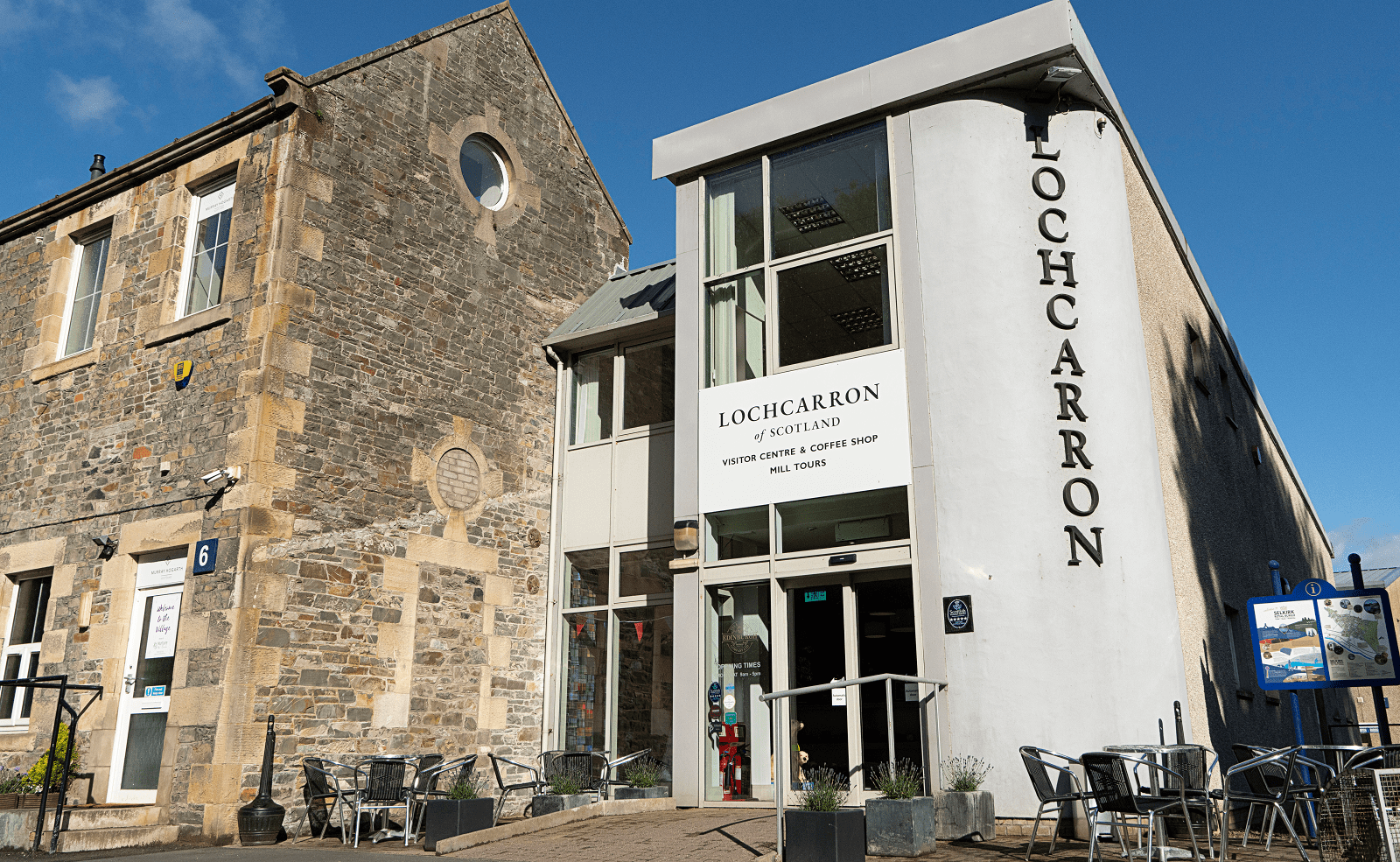 We will keep you advised of when we are able to open again. We have taken this decision to keep our staff and customers safe during this time. These are indeed difficult times but we look forward to welcoming you all back when it is safe to do so.
In the meantime, keep safe and well, our thoughts are with you all.
Lochcarron of Scotland is a Five-Star VisitScotland tourist attraction. The largest remaining working textile mill in the heart of the Scottish Borders. The mill is based in the beautiful Scottish Borders town of Selkirk, where there is a long and rich history with the textile industry.
Experience Lochcarron of Scotland's popular mill tour, which will take you through the processes of creating tartan fabrics and accessories, which are sold throughout the world, having a global appeal.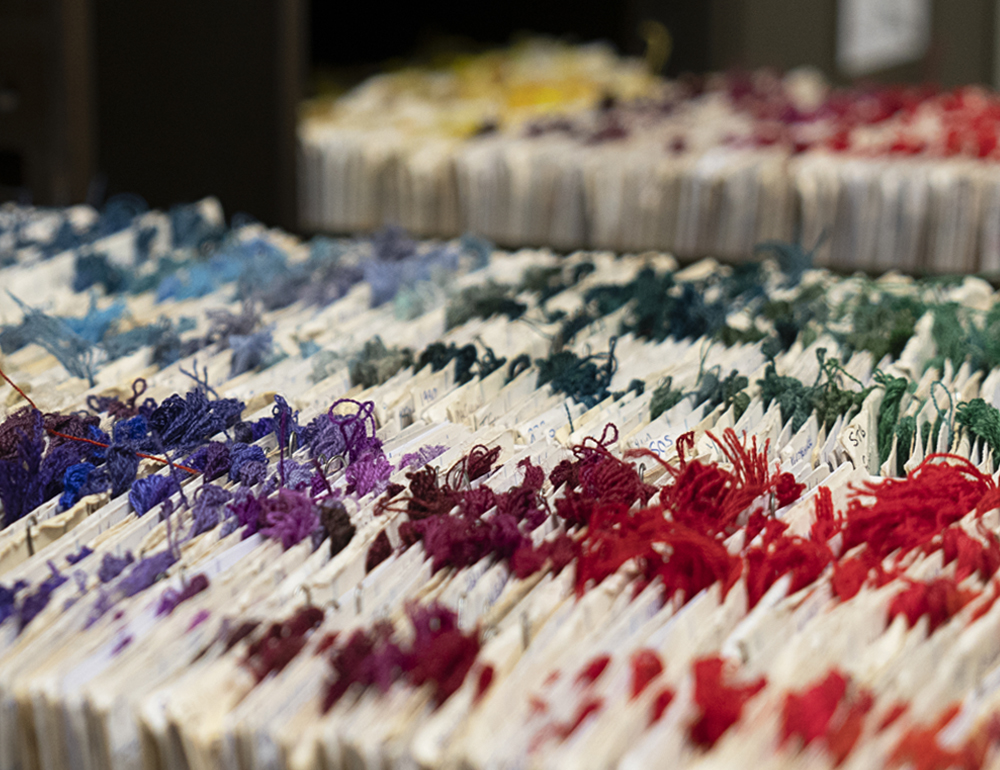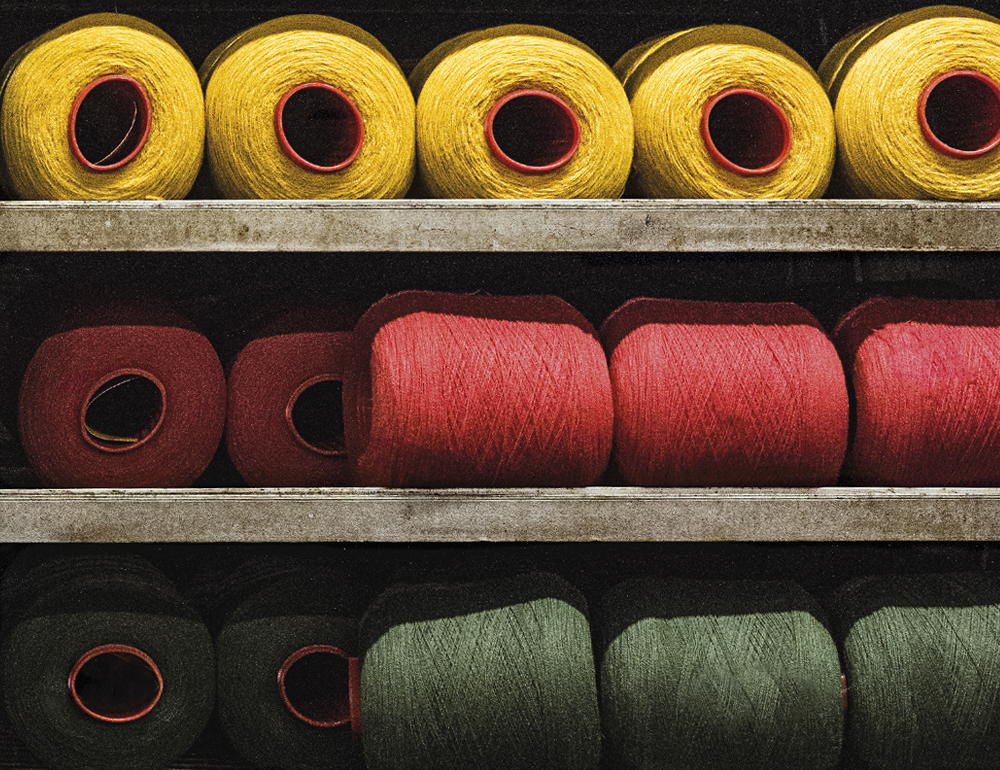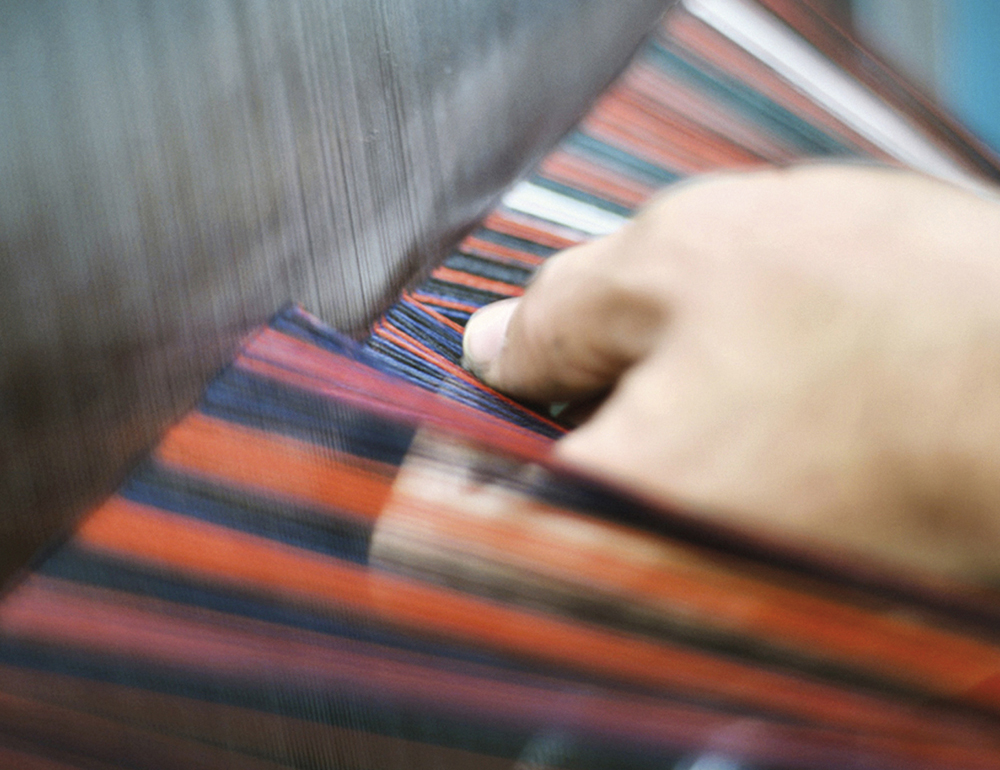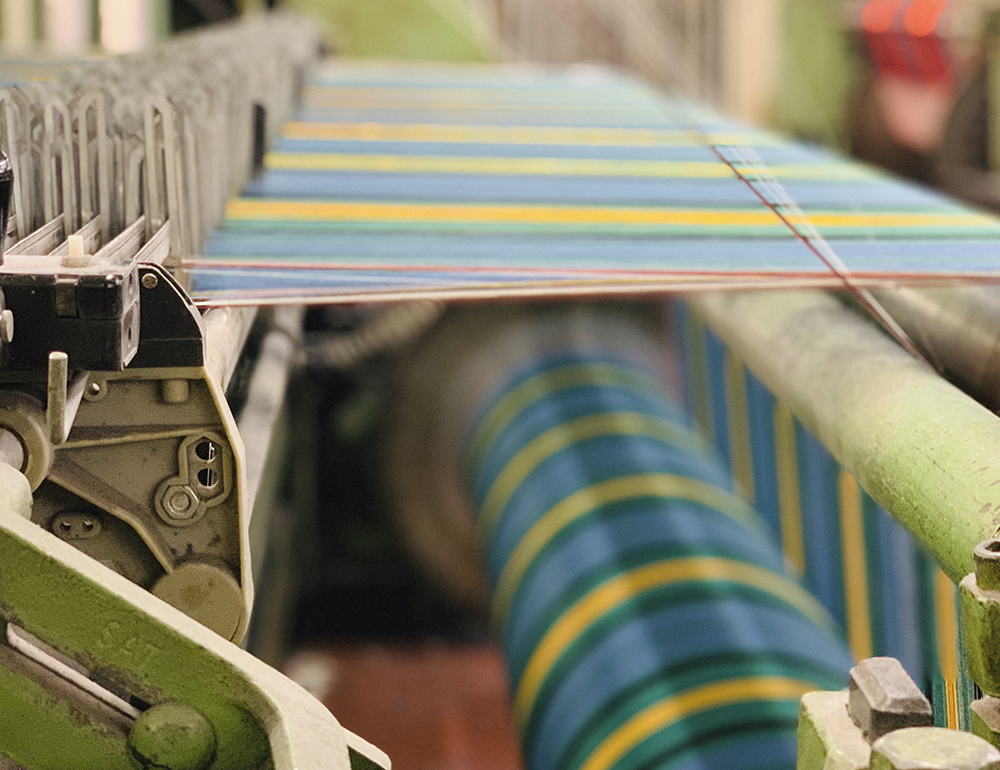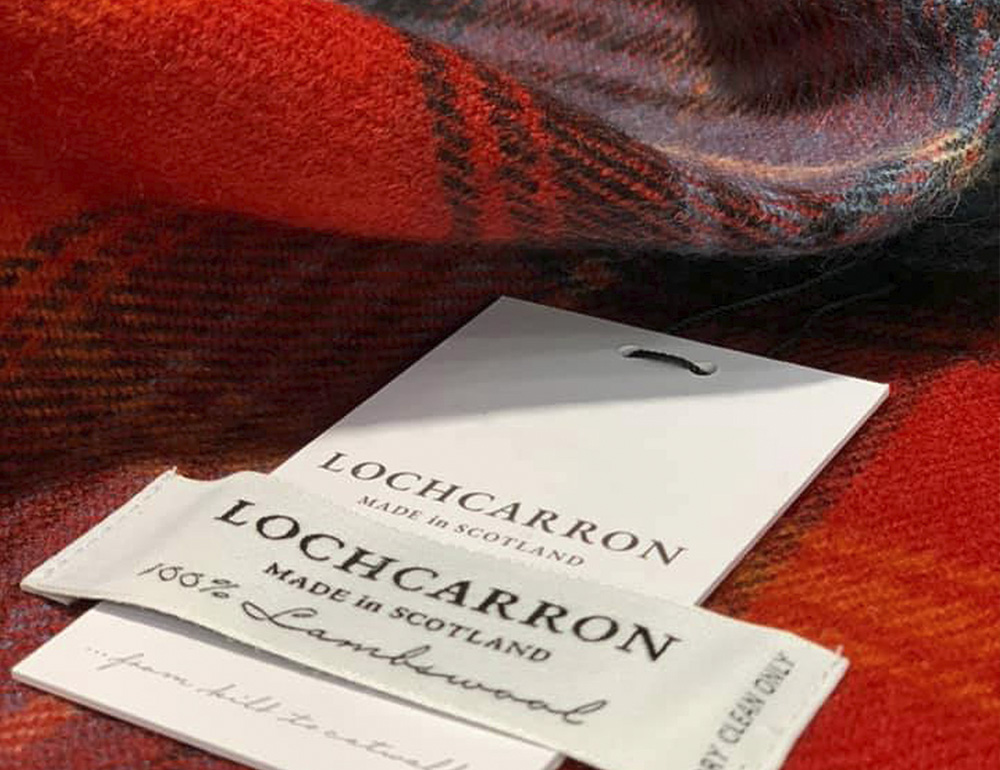 MILL TOUR
Learn about the history behind Lochcarron of Scotland and experience an authentic weaving mill tour. Expert guides will lead you through the tour to see how the fabrics and accessories are made and learn just how far they travel once they leave Scotland. From designing and manufacturing to catwalk collections you truly experience an authentic working textile mill. As the world's leading manufacturer of tartan, there are over 700 authentic Scottish tartans available to buy, all woven in the Selkirk mill.
Full tours are scheduled Monday - Thursday. Fridays are by appointment only due to this being a non-working day for our production.
Specific needs can be catered to if advised in advance.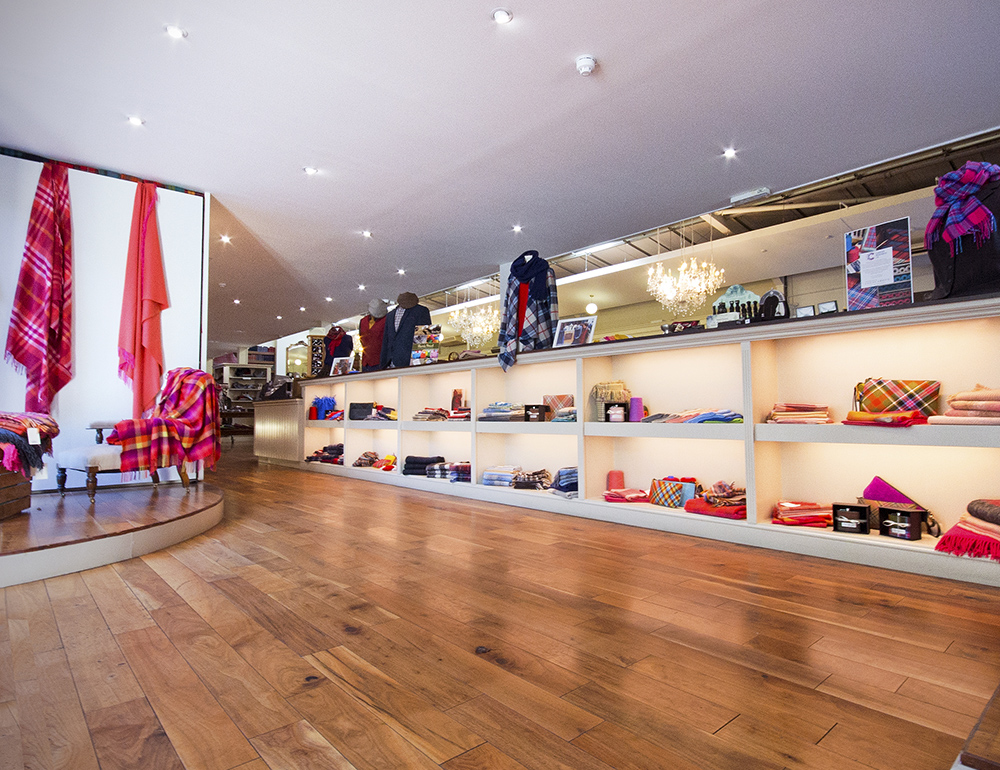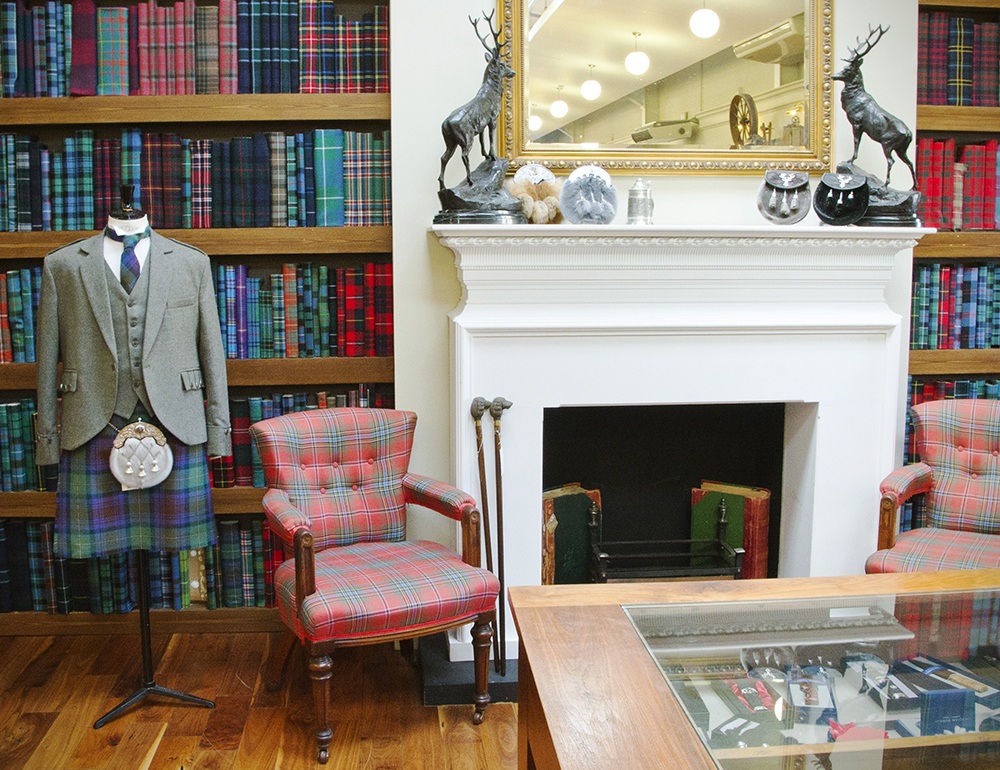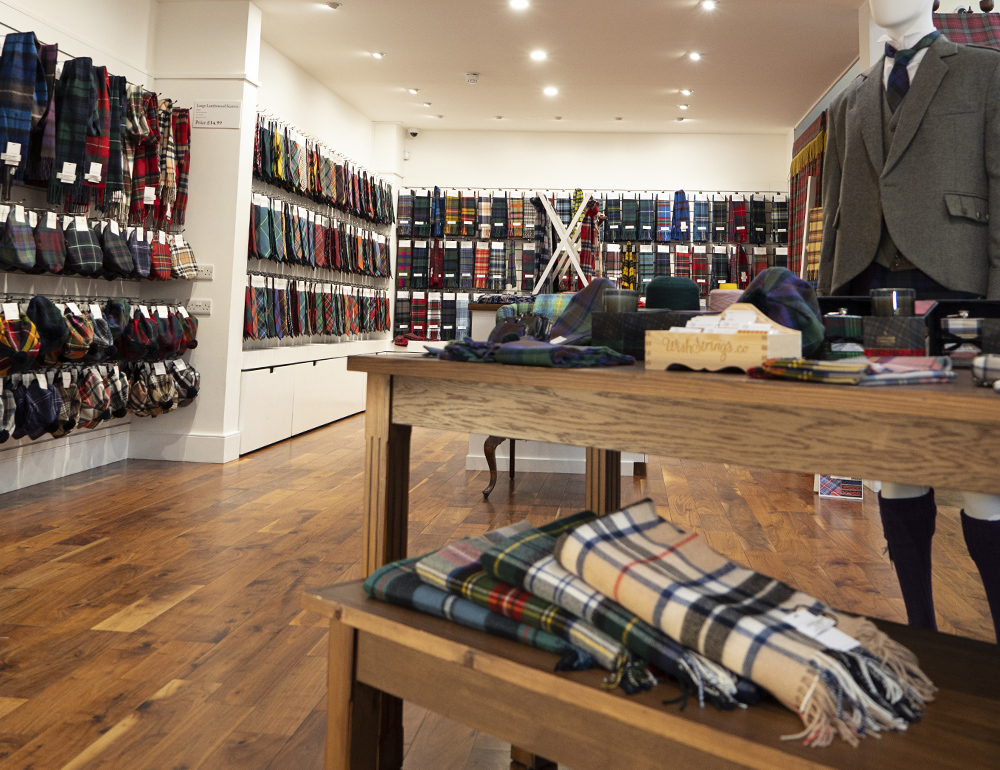 VISITOR CENTRE
Lochcarron have kilted numerous celebrities over the years, from Shrek to Sean Connery and have woven fabrics for some the world's top fashion houses including Vivienne Westwood, Ralph Lauren, Paul Smith, Burberry and Victoria Beckham to name but a few. You are certainly in very good company at Lochcarron.
Top quality Scottish products including an exclusive range of knitwear and accessories in cashmere and natural fibres.
Full range of Lochcarron of Scotland woven accessories in family and clan tartans which have been made here in the mill.
Made to measure items for men, including kilt outfits and trews for those special occasions, weddings, black tie events, ceilidhs and Burns suppers.
Made to measure items for women such as serapes, stoles, skirts, kerry jackets, sashes.
Gift items, greeting cards, postcards Scottish crafts, books.
Highland accessories, perfect for many occasions such as groomsmen's gifts, bridal party gifts.
Home interiors, woven tartan blankets in natural fibres, perfect for outdoor picnics or to compliment any interior. Made to measure items, such as cushions, table runners, napkins.
Cloth, tartan and designer fabrics are woven here in the mill.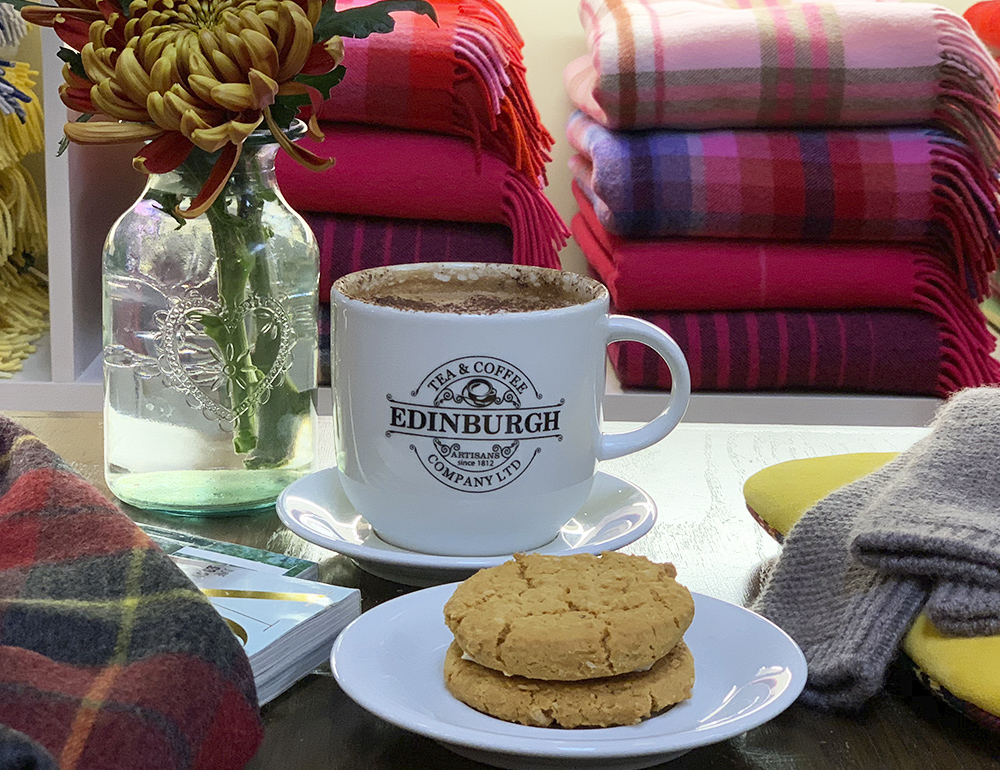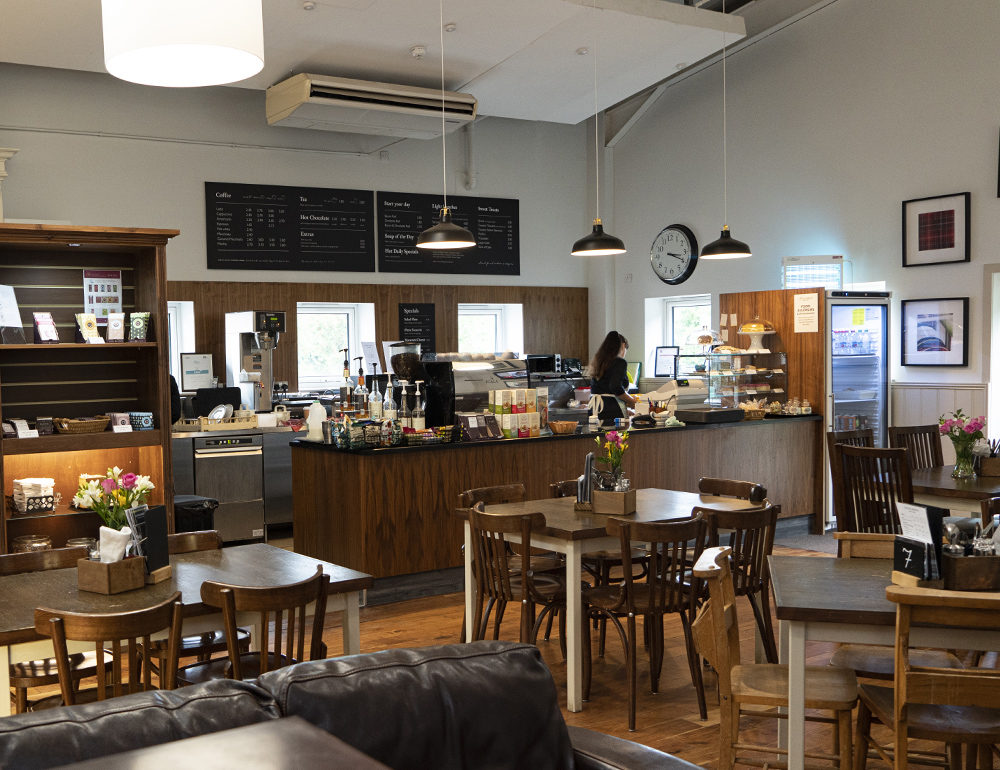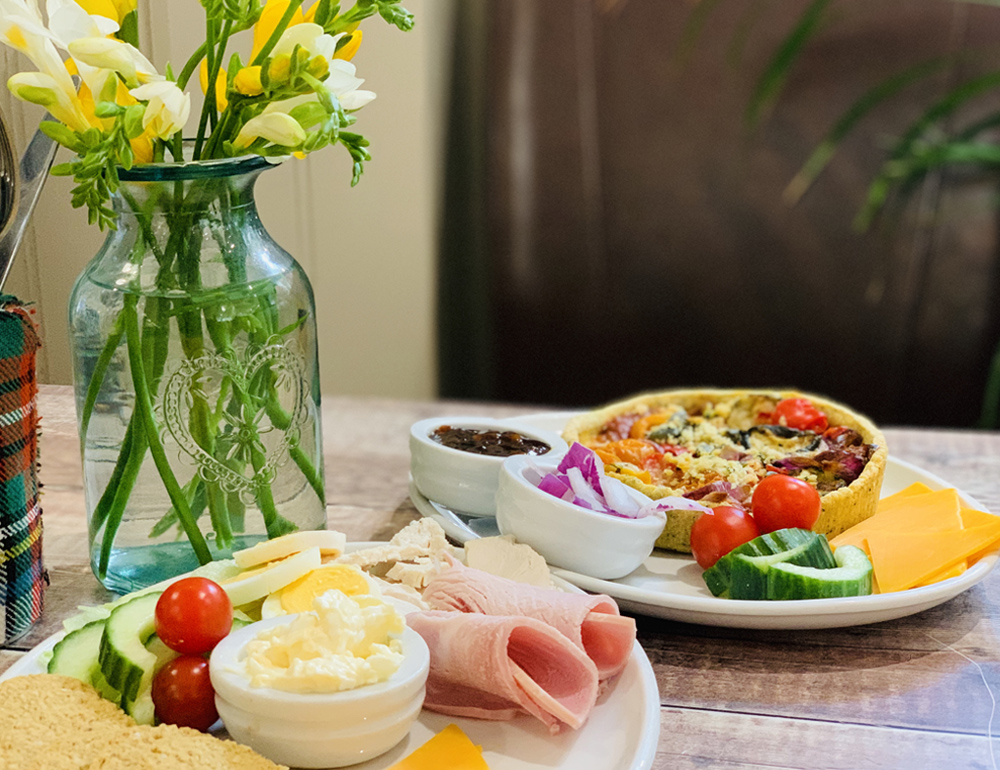 COFFEE SHOP
The Coffee Shop is bright and spacious and a great place to get together with friends for a cup of fair trade coffee or tea from the Edinburgh Coffee Company. Click onto the menu for full details.
Afternoon tea is now availble from Monday - Saturday 2.00pm - 4.00pm.
Iced drinks are available throughout the summer months.
Pick up one of our loyalty cards and for every 8 coffees/teas you buy, you'll get a 9th free.
Just 2 minutes from the A7 with complimentary parking.
Complimentary WiFi is available in our Coffee Shop.
In the summer, outdoor seating is available.
Take away food and drinks for those days when you can't stop.
A high chair is available for very young children.

THE LOCHCARRON COFFEE SHOP AND VISITOR CENTRE - TEMPORARY CLOSURE

We will keep you advised of when we are able to open again. We have take this decision to keep our staff and customers safe. These are difficult times but we look forward to welcoming you all back when it is safe to do so.

In the meantime, keep safe and well our thoughts are with you all.

Information about Coronavirus - Covid-19 Mill Tours cancelled until further notice

We take the safety and welfare of our staff and customers seriously, and are closely monitoring the advice from the NHS and the UK Governments about COVID-19 in the UK. To reduce the spread and effects of it we have taken the decision to cancel mill tours until further notice.

Monday - Thursday


4 times daily - 10.30am, 11.30am, 1.30pm and 2.30pm.


Where possible we can organise a tour by appointment outwith the times above. Please note we usually need 2 working days prior notice to accommodate your request.

*Closed for 2 weeks over Christmas. Please check dates.

Children under 14 FREE
Adults and children over 14 £9.95pp
Concessions ( Over 60s, Students with valid ID) £8.95pp
Group packages available. Please email for details LVC@Lochcarron.com



Tickets for the mill tour are available from the Visitor Centre front desk. Or, book a tour by calling us on 01750 726 100 or use our online booking form
GET IN TOUCH

For all enquiries please contact us, we are always happy to hear from you or give us feedback through TripAdvisor.
Lochcarron Visitor Centre
Waverley Mill
Dunsdale Road
Selkirk
TD7 5DZ

Telephone: 01750 726 100
Email: lvc@lochcarron.com
ACCESSIBILITY
Our facilities are child-friendly.
All public areas are fully wheelchair accessible.
We welcome assistance dogs.
We have fully trained first aiders throughout the mill and Visitor Centre
Disabled WC facilities in the Visitor Centre and the mill.
HOW TO GET HERE
Selkirk is 42 miles south of Edinburgh city centre on the A7 and 76 miles from Newcastle on the A696 & A68
BY CAR Driving time will take appox 1 hour from Edinburgh. Enter into Sat Nav our Postcode: TD7 5DZ.
Complimentary parking

Designated disabled parking
BY RAIL Travelling time will take 50 minutes. Go to Edinburgh Waverly Station - Galashiels. click on Train Timetable
BY BUS Galashiels - Selkirk Bus Station beside Galashiels Train Station at the Interchange, bus 73 company: Border Buses Timetable
Edinburgh - Selkirk X95 Border Buses - click on Timetable
The nearest bus stop is at Charlie's Brae or Market Place.
From Charlies Brae walk north towards Ettrick Terrace, sharp left onto Ettrick Terrace. Next right towards the steps, turn left at the bottom. Follow the road until you see the signs for Lochcarron Visitor Centre. Take care crossing the road!
From Market Place follow A7 onto Ettrick Terrace, take the steps to your left onto Dunsdale Road, turn left at the bottom. Keep following the road until you see the signs for Lochcarron Visitor Centre.
BY BIKE We welcome cyclists, and have a secure bike rack at the side of the Lochcarron Visitor Centre.
PLAN YOUR JOURNEY Click here to take you to the Traveline Website. Please use 'Dunsdale Road, Selkirk, Selkirkshire' in the 'To' field.