At Lochcarron of Scotland, our roots are firmly in traditional tartan manufacturing. We are immensely proud of our heritage and our home in the town of Selkirk. The Scottish Borders is home to beautiful scenery, for instance, the wonderful Abbotsford House is just a few miles from our Mill. A beautiful location, rich in history and character, Abbotsford was home to Sir Walter Scott. Scott was one of Scotland's greatest sons, a renowned writer, and a famous champion of the Scottish Borders. Celebrating #WalterScott250 this year, we felt it was a great idea to share our collection in this beautiful location.
The House
The breath-taking Abbotsford house can be seen in the behind-the-scenes glimpse of our Spring Summer photoshoot. From the impressive architecture, it's clear why Abbotsford is known as an iconic building of the 19th century. The creativity of Sir Walter Scott extended beyond the impressive architecture of his home to the beautiful grounds, containing three different gardens.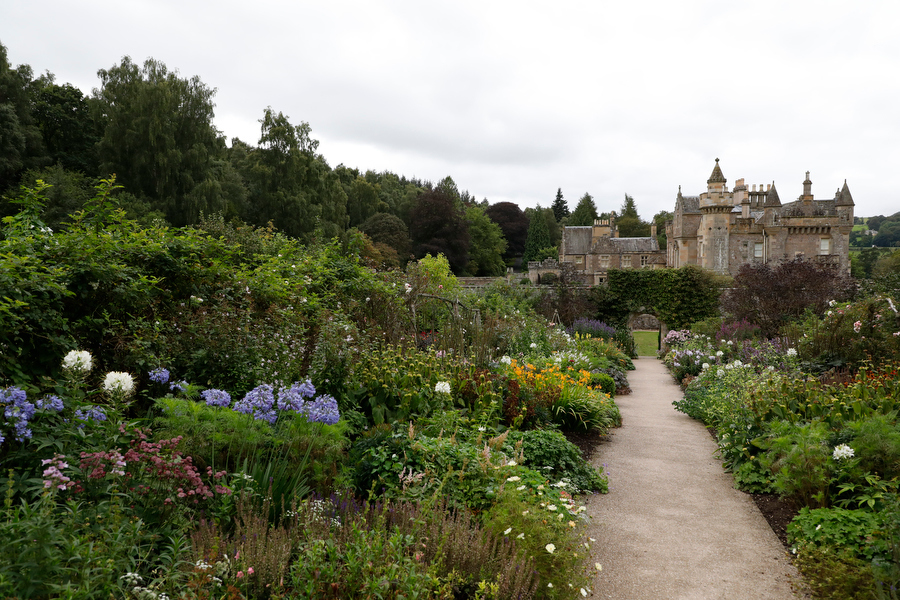 Scott's Paradise
Unquestionably, our Spring Summer shoot took place across the beautiful Regency Gardens; a period typical formal style garden design that created 'rooms' across the landscape of the garden. There are three outdoor rooms at Abbotsford, the South Court, Morris Garden, and Walled Garden. The Walled Garden was Sir Walter Scott's kitchen garden, reached via a delightful stone archway from the Morris Garden, pictured below.
The largest of the gardens at one acre, the Walled Garden boasts flowering plants alongside herbs, fruits, and vegetables. In Scott's day, the produce grown here would have supplied his kitchen, feeding his family and a great many guests he entertained at his home.
Today the Walled Gardens supply the onsite Cafe– the Ochiltree – with seasonal produce. The beautiful flowers within the Walled Garden provided a stunning backdrop to showcase our latest accessory collection. Specifically, the vast array of plants and flowers thriving in the gardens set the scene perfectly. 
The Colours Behind the Collection
Our Spring Summer Collection took inspiration from the work of talented Scottish artists, Pat Kramek, Emma Davis, and Deborah Phillips. A painting from each artist provided a colour palette for this season's designs. Therefore, this collection is colourful featuring soft and subtle feminine tones alongside bright and bold statement pieces.
Our latest accessory collection features designs in a variety of compositions, from extra fine merino, linen blends, and a luxurious blend of silk and cashmere. A sumptuous collection of lightweight accessories, including scarves and stoles.
The symphony of colour present in the gardens at Abbotsford compliments our collection beautifully. This season we celebrate the arts in Scotland, from our initial inspirations to presenting our luxurious accessories at the home of Sir Walter Scott.
Sir Walter Scott 250
In 2021 and 2022, Scotland celebrates the 250th anniversary of one of our most famous sons, Sir Walter Scott.
Born in Edinburgh, Scott was firstly a lawyer before venturing into the world of the arts and poetry. Much of his work was inspired by the life and history of Scotland, and despite difficulties faced, his warmth and compassion were always seen in his work.
At Lochcarron of Scotland, we have compiled a list of locations that are associated with Sir Walter Scott's life and work here in the Scottish Borders.
1.  Abbotsford House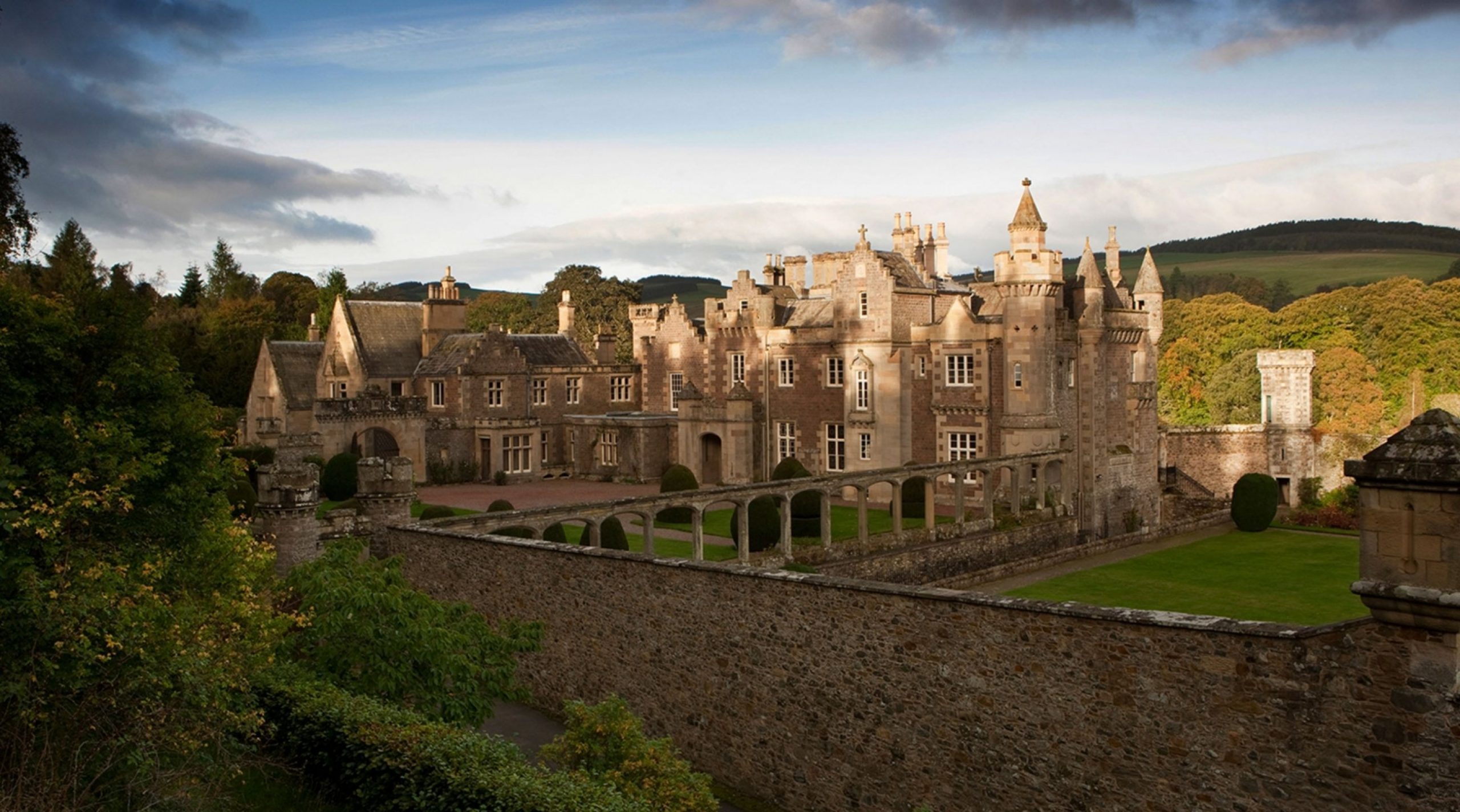 Source: Abbotsford House
Firstly, built on the banks of the River Tweed, Abbotsford House was Scott's own creation. After his death in 1832, Abbotsford House has become a hugely popular tourist attraction just a few miles from our mill in Selkirk.
Whether you are strolling along the estate capturing the stunning views of the River Tweed or simply stopping for a coffee, Abbotsford house has an abundance of activities and exhibitions that keep Sir Walter Scott's legacy alive.
2. Sir Walter Scott's Courtroom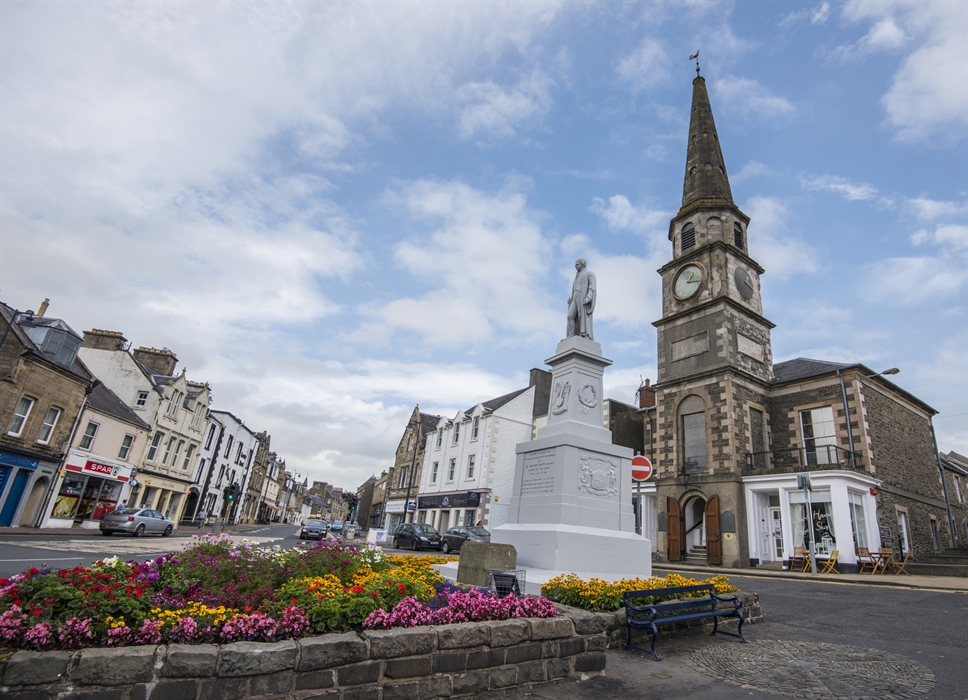 Source: Phil Wilkinson
Secondly, the courtroom is one of the direct links to the great Scottish Writer in our hometown of Selkirk. The iconic building dates from 1804 and sits tall with a 100-foot-high spire standing in the Market Place. For nearly 30 years Scott sat Sheriff of Selkirkshire and very much associated with the Borders his whole life. From landscapes and history inspiring his prose, and his background in law leading him to become Sheriff-Depute in Selkirk.
Now a museum, you will discover fascinating facts and stories about Scott's connection with the town, as well as getting an insight into tales of past crimes.
3. Scott's View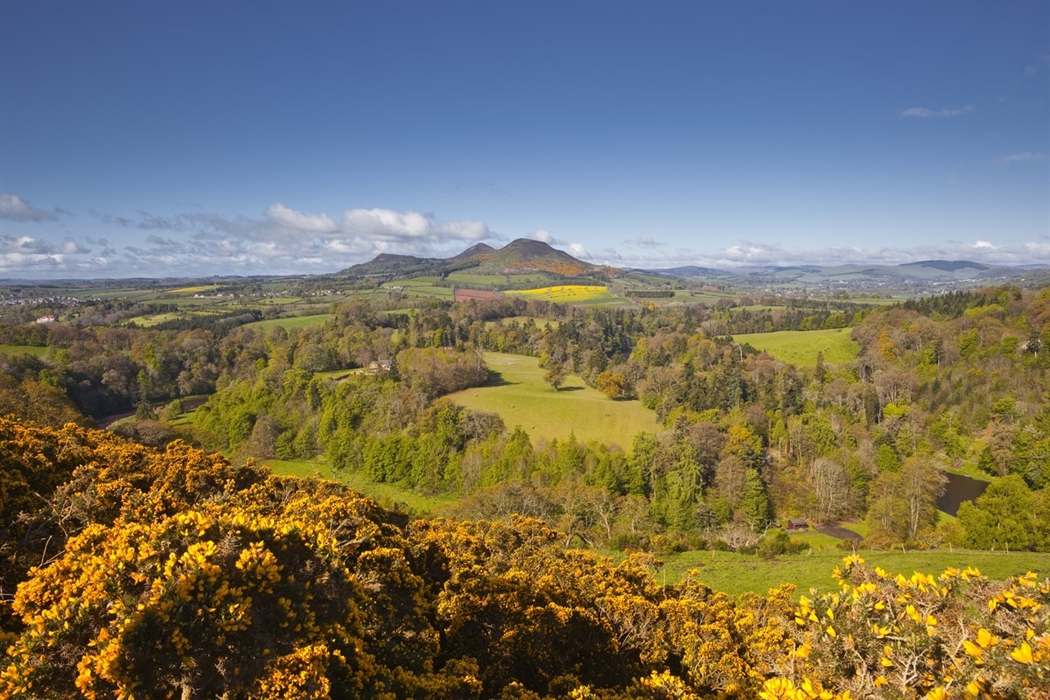 Source: Kenny Lam
Next up and known to be one of Sir Walter Scott's favourite viewpoints of reflection, is Scott's View.
Looking out and over onto a beautiful view of the Eildon Hills, Scott's View continues to be a popular viewpoint for passing visitors.
Particularly the idea of giving them an insight into the ideas that evolved as Scott gazed out over the beautiful Borders countryside.
4. Smailholm Tower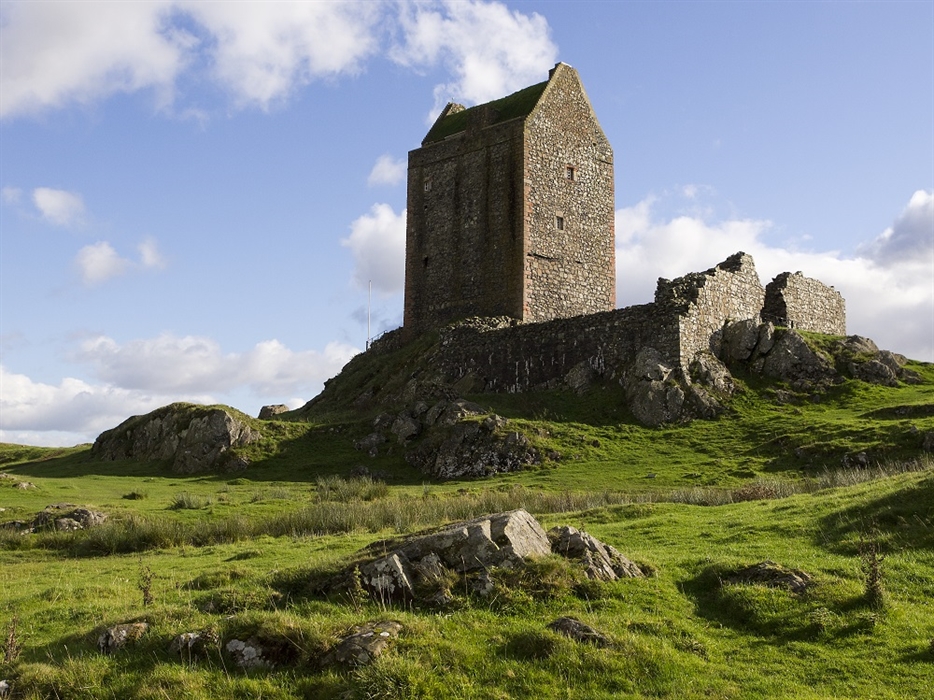 Source: Visit Scotland
Smailholm Tower is a small, rectangular tower sighted high on a rocky outcrop. Sent to the tower as a young child, it was here Scott was told stories of the countryside. Of course, it was hoped that while he was here his health would improve, however, it proved to have had a powerful effect on his imagination and future work too.
The 65ft tower is home to stunning views of the surrounding countryside and has a charming collection of costume figures and tapestries relating to Sir Walter Scott inside. If you are lucky, you might even be able to spot Bamburgh Castle over the border in Northumberland, from the battlements.
5. Dryburgh Abbey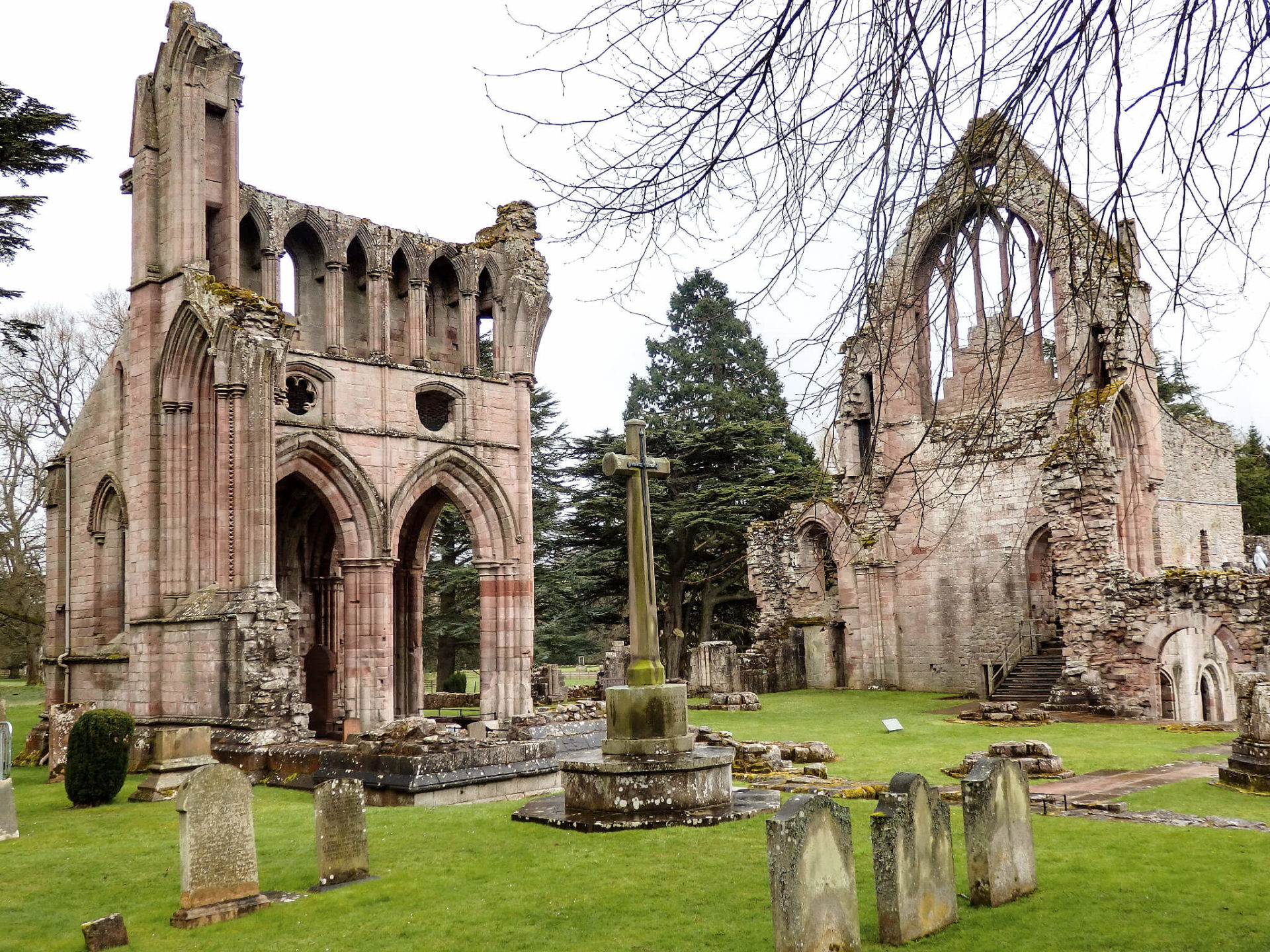 Source: Love From Scotland
Established in around 1150, Dryburgh Abbey became the final resting place for Sir Walter Scott. The ruins of the beautiful architecture and peaceful atmosphere remain very special. It is fitting that the writer of heroic romances chose such a place.
When visiting the abbey, you can see the paintwork featured in the chapter house while admiring some of the best gothic architecture Scotland has to offer.
Welcoming You Back to Scotland
Undeniably, all of these beautiful locations are a host to Scottish History and breathtaking views. Have a look at some other places that hold significance to Sir Walter Scott over on Visit Scotland! We are sure you will recognise a few.
Overall, just like here at Lochcarron of Scotland, we are sure these places of amazing Scottish history cannot wait to welcome you all back to Scotland. For now, be sure to check out their websites before planning any visits to avoid disappointment!
Our Spring Collection is online now. Finally, we would like to thank the Abbotsford Trust for sharing their beautiful gardens with us.