At Lochcarron of Scotland, we are always looking for ways to celebrate all things tartan and Scottish! National Tartan Day does just that.
With things being a little bit different for 2021, the New York Tartan Day Parade will unfortunately not be able to go ahead. There will be a lot of virtual celebrations to keep everyone safe, and looking forward, we all hope that this iconic event can return. For a more in-depth breakdown of events and all things Tartan Day, have a look at the event's official website.
However, we have formulated some of the occasion's key events, to show you how the spirit of Scotland and America come together to celebrate heritage and culture! Keep reading to find out more. In the meantime, you can still support the event by donating here.
National Tartan Day
Parades fill the street full of pipe bands and tartan, in celebration of National Tartan Day. The event takes place in America and Canada on the 6th of April. Used to celebrate the heritage and culture of Scotland, Tartan Day is a popular event growing in popularity each year.
The event originated in Canada, Nova Scotia in March 1986. Here, a meeting was proposed to promote Scottish Heritage in Canada with the Federation of Scottish Clans.
It wasn't until 1998 that National Tartan Day became an officially recognised observance in the province. The 6th of April 1998 marks the first National Tartan Day! Despite originating in Canada, this event is celebrated in New York City!

The Declaration of Arbroath
The reason behind the event being held on the 6th of April each year is because this is the exact date that The Declaration of Arbroath was signed in 1320. Approved on the 4th of July 1776, the American Declaration of Independence is said to have been inspired by the Declaration of Arbroath, fuelling the celebration of Tartan Day all these years later!!
Written by Scottish Barons at the time, The Declaration of Arbroath is a document addressed to Pope John XXII. One of the most famous documents in Scottish History is an appeal asking the Pope to recognise Scotland's independence and to end the war of independence with England.
For Scotland, the document had a small degree of success, however, did not achieve its full aim. However, once signed Scotland became free of control by England's Norman kings and had the right to use military action to defend itself when attacked.
Kept in Edinburgh Castle in Scotland's beautiful capital city, this iconic document celebrated its 700th year anniversary in 2020.
The Celebrations
On National Tartan Day, you will find the streets of major cities throughout North America and Canada bursting with pride and celebration. Many people use this day to trace their roots back to Scotland, with the activities helping them connect with their heritage.
Because one day wasn't enough, Tartan Day is now Scotland Week! The week-long celebration recognises the contributions that Scots have made to America and Canada.
From the parade itself, Scottish Ceilidh dancing, and even Tartan Day Cocktails, the week-long celebration enables people to live and breathe the spirit of Scotland, showcasing Scotland's progressive mindset and spirit.
The Parade
Firstly, the parade! Filled with bagpipes and drummers, the streets are vibrant with the colours of traditional Scottish tartan and dress. The crowd marches with their clans, associations, and societies, and sometimes even a Scottie Dog!
The parade is free of charge and encourages everyone to march with them. Starting on West 45th Street, the crowd marches up 6th Avenue to 55th Street, before carrying on the rest of the celebrations throughout Tartan Week.
Sir Sean Connery and Mayor Michael Bloomberg led the first parade in 2002. This attracted a record number of people to the streets.
The Scotland Run
Secondly, through New York's iconic Central Park, The Scotland Run takes place for Tartan Week. The exciting 10K run is a much-loved event. Thousands of people run to the sounds of bagpipes and cheers from the crowds, often in a kilt!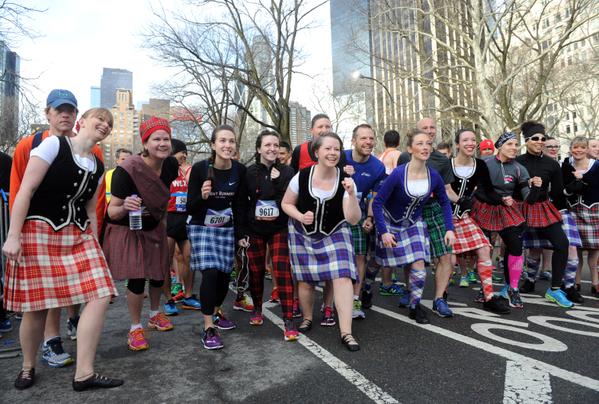 Ellis Island
Another location that hosts celebrations is Ellis Island! At the Statue of Liberty National Monument, the Currie Clan holds its annual celebrations. Go and experience Scottish traditional music, food, and drink with one US' largest Scottish heritage organisations.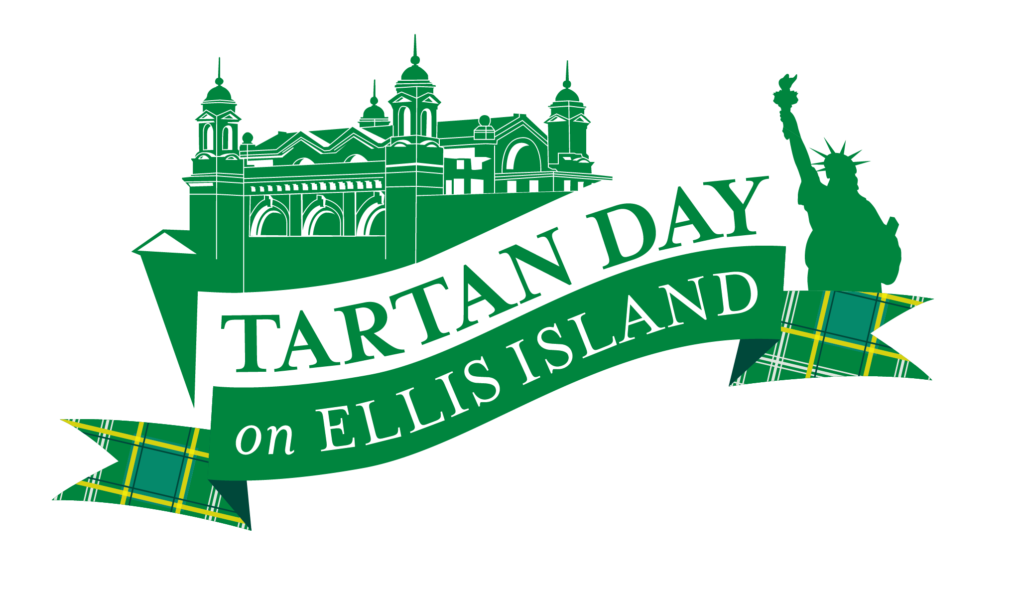 National Tartan Week at Lochcarron of Scotland
At Lochcarron of Scotland, welcome you to join the celebration of tartan in its many forms! Whether this is doning your kilt or wrapping up in one of our lambswool scarves.
Following this iconic celebration of tartan, we want to offer our customers 10% off our range of tartan cloth and accessories. Use code TartanDay21 at the checkout to apply the discount. Happy shopping!
Discount offer excludes Limited Edition, Made to Measure, and Sale Items.
Still interested in learning more about tartan? Take a look at our Virtual Mill Tour to get an insight into our high level of craftsmanship when creating our high-quality Scottish tartans!