Beautifully crafted at Lochcarron of Scotland here in the Scottish Borders, The Red Red Rose tartan launched on the 25th of January 2020, bringing together Burns Night and Chinese New Year.
While festivities will take place across the globe for both events, at Lochcarron of Scotland we are commemorating this double celebration with this exclusive new tartan.
Celebrate
Robert Burns Night celebrates Scotland's National Bard, renowned poet Robert Burns. Every year in honour of Burns, his contribution to Scotland and his legacy, celebrations take place all over Scotland and beyond. A traditional Burn's Supper is hosted where poems are read in homage to Scotland's most prolific writers, Robert Burns.
Also falling on 25th January 2020 is Chinese New Year. One of the most important and widely celebrated annual festivals, Chinese New Year marks the beginning of a new year in the traditional Chinese calendar, an event celebrated with an important family reunion and feast. The Red Red Rose tartan brings both together to celebrate the historical moment when these two events coincide, the next occasion this will happen being the year 2096.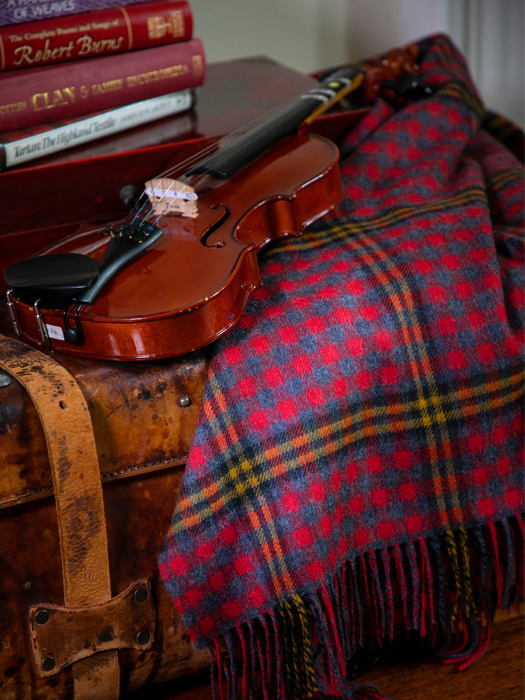 A Red Red Rose… The Design
Named after one of Burn's most famous works, the 1794 love sone, A Red Red Rose. The love song professing everlasting love inspired this tartan with its sentiments about family, culture and heritage.
Meanwhile, the tartan itself is based on the Burn's check, which was created in 1959 in celebration of the 200-year anniversary of Robert Burn's birth. According to our friends at The Scottish Register of Tartans, the Burns check is aptly based on the black and white Shepherd's Check - Burns himself was from humble origins and worked on his family's farm in his early life.
The Burns Check features a Hodden grey overcheck with two green lines through the overcheck. This symbolises the green fields where Burns worked and drew inspiration for much of his writing.
The Red Red Rose is based on the Burns Check, designed in a new red colourway, with gold cutting through the overcheck. A love song gave us the inspiration for the tartan and it's name. The colour red is also a symbolic and significant colour in both Chinese cultures and in Chinese New Year celebrations. It represents luck, prosperity and happiness.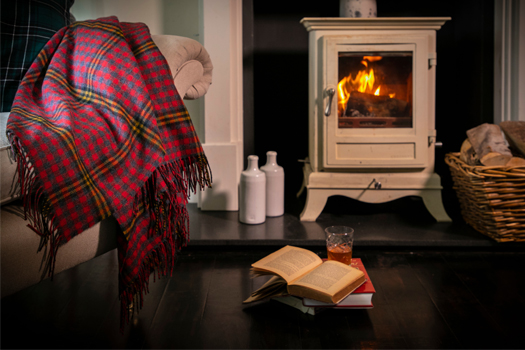 Made Proudly In Scotland
The Red Red Rose tartan is expertly woven here at our mill in Selkirk. A glimpse at the darning stage portrays the expert craftsmanship that goes into making each of our tartans. These are the skills and love of quality that make us the world's leading manufacturer of tartan.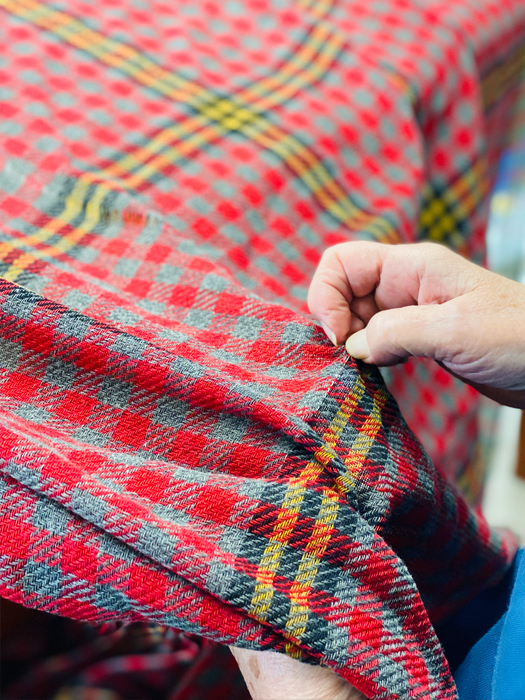 A Red Red rose… For Someone Special.
The Red Red Rose tartan is available in an exciting range of products. Gift someone you love with a luxurious cashmere scarf in the Red Red Rose tartan. A timelessly elegant accessory with a lustrous finish.
Similarly, the exclusive new tartan also looks beautiful in our 100% lambswool blankets.
A handsome touch of Scotland for your home in this celebratory tartan. The Red Red Rose tartan is available in 100% lamsbwool as a poncho, serape and a stole. It is also available in an extra-fine merino lightweight scarf.
Perfect for gifting throughout the coming season of celebration.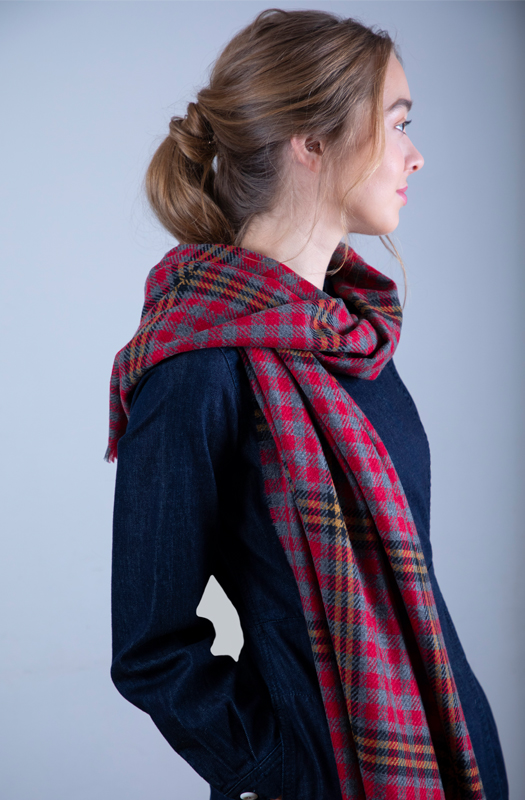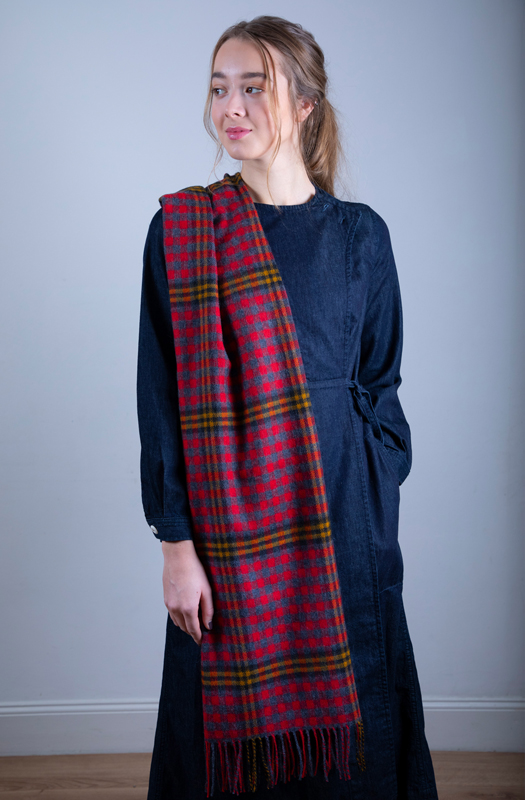 All of our Red Red Rose tartan accessories and products have been made proudly in Scotland. Gift your loved ones something truly special with this exclusive tartan.
Designed and woven by the world's leading manufacturer of tartan.