What do we mean by The Wonders of Wool at Lochcarron of Scotland?
We are known as the world's leading manufacturer of tartan. Quality is at the core of our tartan production process. The first step in ensuring the world-renowned quality of our tartan is the quality of the fibres we use. The traditional and best choice of fibre for authentic tartan production is wool.

Why Wool?
Wools Environmental Impact
We are proud supporters of the Campaign for Wool who have been campaigning about the benefits of wool for over ten years. Wool is renewable, making it a more sustainable choice of fibre and fabric for the planet. An increasingly important consideration for manufacturers and consumers alike, given the impact of synthetic fibres on the environment. Synthetic fibres are present in much of the world's clothing and textiles. These can take up to 200 years to biodegrade, whereas wool will naturally break down much faster. When the life of a wool item ends, it will naturally degrade over time. This process allows the circular cycle to continue - providing valuable nutrients to the earth and nourishing the land sheep graze on. As long as there is land for sheep to graze on, there will be fleece to shear and wool to weave.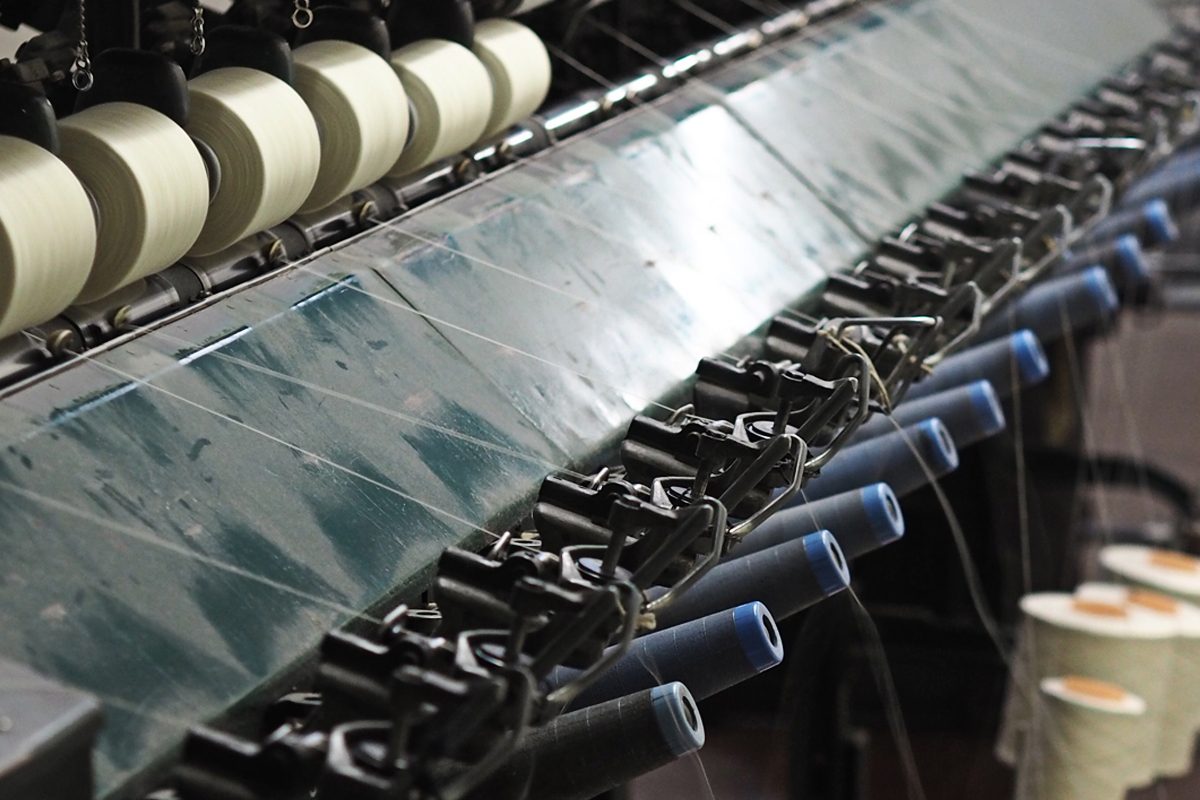 Wools Natural Benefits
Known for warmth, the fibres of wool are very fine, naturally springy and permeable. Due to these properties, a lambswool scarf will retain a cosy warmth when worn far longer than a scarf made from synthetic materials. As a natural insulator, wool accessories such as scarves and stoles are the best choice for wrapping up warm. Not only does wool protect against the elements in the colder weather- wool can help the wearer stay cool in warm weather. It does this through its ability to draw moisture away from the body and release it to the air. Wool does this naturally and far more efficiently than other fabrics.
Another benefit of wool is that it is hypoallergenic with anti-bacterial properties - due to the structure of the fibre wool absorbs less dust and dirt. With a protective coating on its fibres, wool is more resistant to stains. Therefore requiring less cleaning than other fabrics. Another environmentally friendly point in favour of this natural wonder.
Weaving Innovation With Tradition
We source our wool from all over the world. This allows us to ensure only the highest quality yarns are used in our textiles. Typically, British wool is more suited to tweeds and interior textiles than to tartans. We are currently investigating the possibilities of developing qualities of textiles made from a variety of British Wool. The development of these new textiles is an innovative step towards using British wool in the creation of Lochcarron of Scotland tartan fabrics, garments and accessories.
There are decades of expertise and traditional craftsmanship present in our manufacturing processes. Our heritage dates back as far as 1892. Our love of quality is at the heart of everything we do. From the initial design process, the superior quality of our yarn to the meticulous expertise of our warpers, weavers and darners. When you purchase a Lochcarron of Scotland lambswool, fine wool or cashmere product you invest in decades of knowledge and passion woven into the cloth that's intended to last the wearer for many years. Our textiles are a considered choice for your wardrobe and home made proudly in Scotland and made to last.