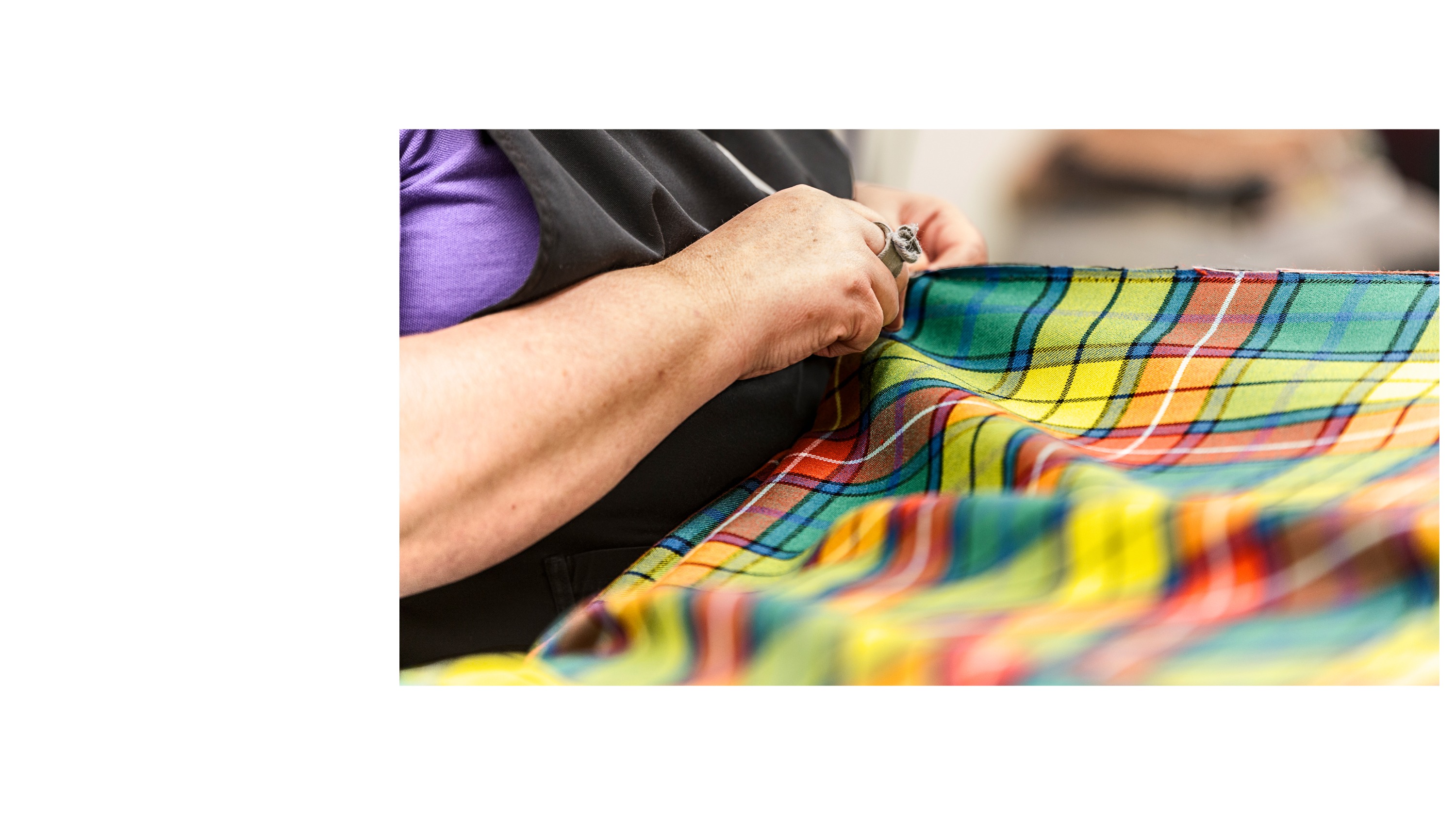 Andrew Webster
Warping & Banking Operative
Andrew has worked at Lochcarron of Scotland for over 23 years and is one of our skilled Warping & Banking Operatives.
Helen Clapperton
Sewn Product Operative & Kiltmaker
Helen joined Lochcarron in 2014 initially working with the team in the scarf department, however, her tailoring skills were soon put to good use and she is now crafting our hand-sewn traditional kilts, as well as other much-loved products. Her technique ensures each kilt is made to the highest standard.