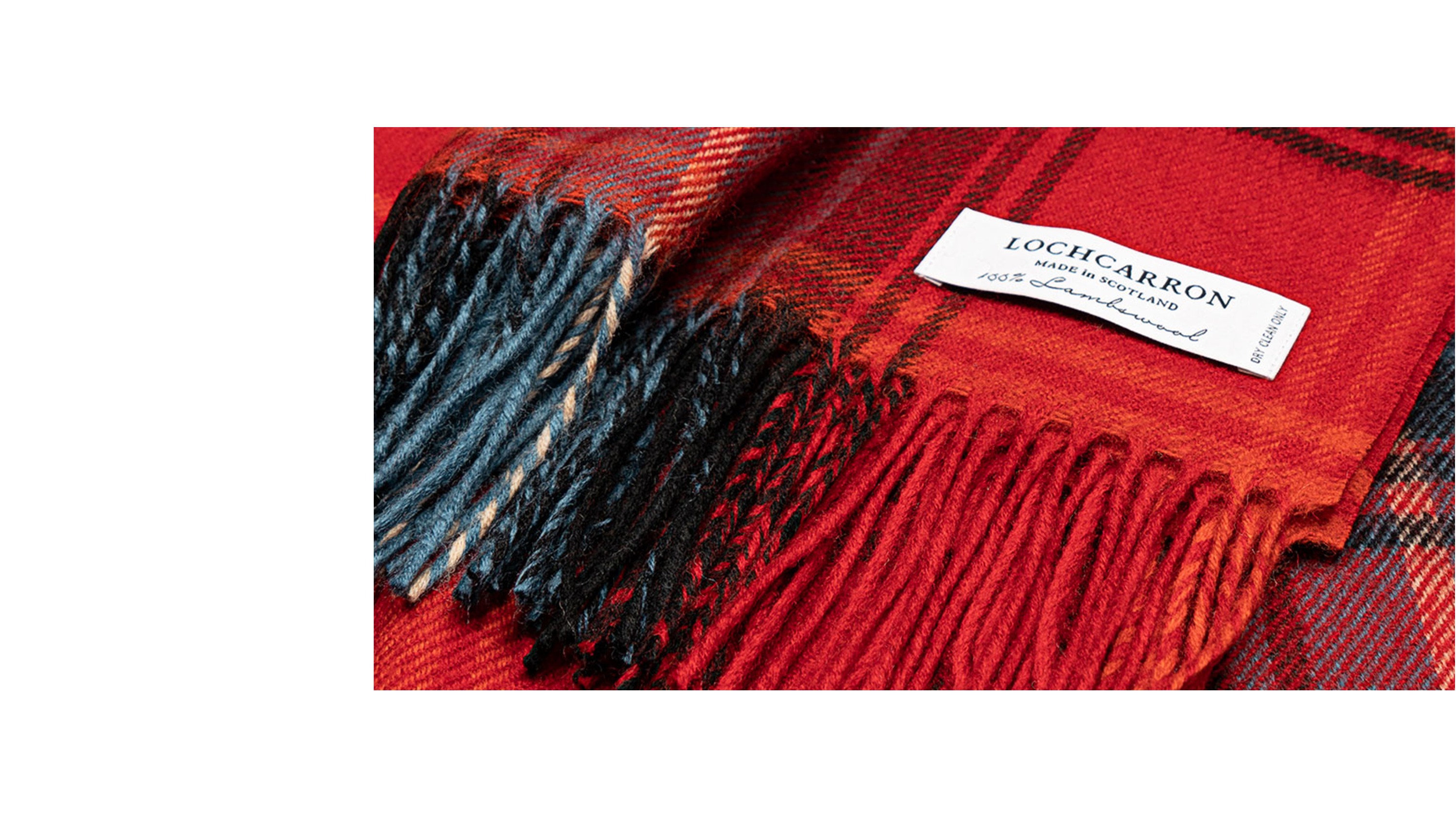 Our Products, Proudly Made in Scotland
Explore Lochcarron with products made proudly in Scotland by skilled craftspeople. Choose from over 500 authentic tartans and tweeds that are available in a range of products and accessories. Shop our stock or use our made to order service for something tailored to you.
Proudly made in Scotland using the finest fibres from across the globe, our cloth is woven using natural fibres at our mill in Selkirk, Scotland. At Lochcarron of Scotland, we strive to capture the enduring spirit of tartan using our high level of skill and craftmanship.
Working with natural, renewable and biodegradable fibres we aim to create products that hold longevity in design and durability, that can add to your wardrobe year after year. With intent to improve, we are continually looking at ways to become more environmentally friendly as a brand, while being straightforward with our customers along the way.