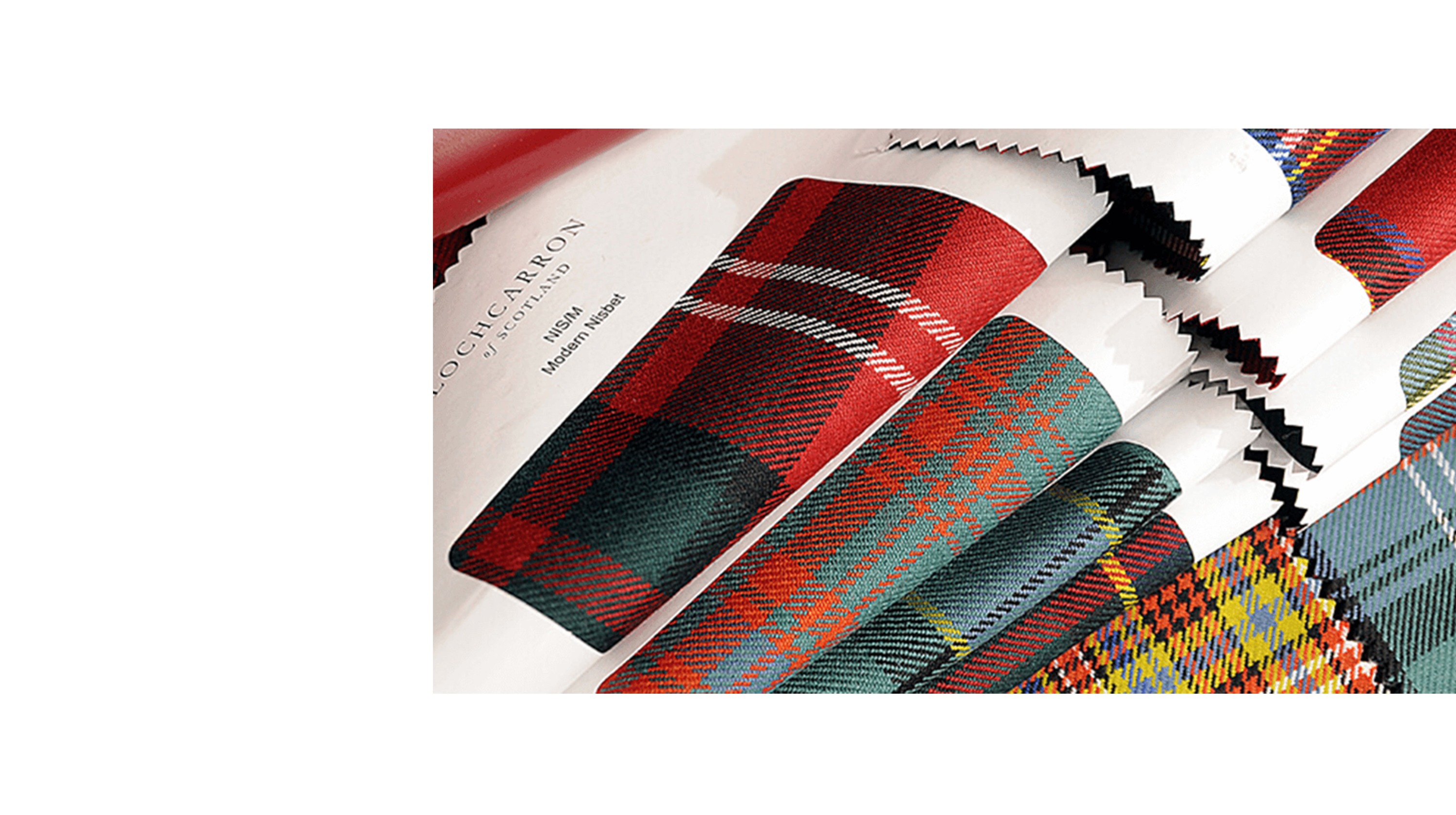 As the World's Leading Manufacturer of tartan, weaving over 500 authentic tartans since 1892, we have a whole library of information on the history of the tartan. It is believed that the iconic piece of Scottish heritage originated in the Highlands of Scotland in the 1600s, where Scottish Highlanders used natural resources such as plants, roots, berries and trees to dye wool used to weave simple checks. The different moorlands presented each weaver with different depths of colour depending on their geographical area, therefore giving that area a distinct tartan.
For several centuries, tartan was used as everyday attire to cope with the everchanging Scottish Highland weather conditions, keeping the wearer cool on a hot summer's day and shielding them from the harsh winds and rain. Overtime, tartan development continued to grow, to the point where wearing the pattern became a symbol of that specific geographical area and clan kinship. There is however a period in history where tartan disappeared due to The Battle of Culloden in 1746, after political unrest between the House of Hanover and the House of Stuarts. In an act of rebellion, Jacobitism formed and the Jacobite Rising movement rose to attempt to restore the House of Stuart to the throne. In 1782, it was made a criminal offence to wear tartan under The Dress Act, resulting in tartan patterns and weavers being lost in history. It took a visit to Edinburgh from King George IV suggesting that those people attending should wear their tartans, this was heavily encouraged by Scottish novelist Sit Walter Scott.
Over 400 years later, tartan is very present in the fashion industry and of course extremely popular as Highland dress at weddings and formal events. There is a huge interest in clan and identity still to this day, with people all over the world researching their Scottish Heritage and purchasing a piece of their family clan tartan, or even registering their own place in Scottish History by using our Tartan Design Service to design their very own clan tartan.